Bronchitis symptoms
Cough with yellowish/greenish mucus

Shortness of breath

Wheezing i.e. whistling sounds in the chest while breathing

Tightness of chest or pain in chest

Low grade fever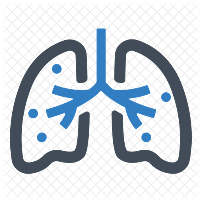 WHAT CAN BRONCHITIS LEAD TO?
Secondary infection in the lungs leading to Pneumonia.

Emphysema, a condition in which the lungs get abnormally expanded, preventing breathing

Respiratory failure
HOW WELL HOMEOPATHY WORKS IN BRONCHITIS
Homeopathy has more than 50 preventive and curative medicines in treatment for Bronchitis that work very well for children and adults.

Every remedy is carefully prescribed on the basis of the patient's history and the correct homeopathic medicine can even prevent spread of infection to other organs.
Homeopathy eases breathing, boosts the body's defenses and provides long-lasting relief to the suffering patient!